Iodine is transforming the capabilities of patient documentation systems in healthcare through Machine Learning Ai technology. We set out to by elevating Iodine's web presence.
BUILDING A BRAND
Position Iodine as the pioneer of forward-learning by introducing graphic elements that embody movement and forward motion.
VISUAL DIRECTION
Iodine's culture of innovation along with the transformative properties within their product drew us to visual cues of galaxies, constellations and paths. This direction allowed us to draw parallels between the guidance provided by stars in the night sky to Iodine's ability to guide technicians to where they are most needed.
Visual Design
With a visual direction established, we developed guidelines for colors and typography to create a consistent aesthetic across Iodine's website.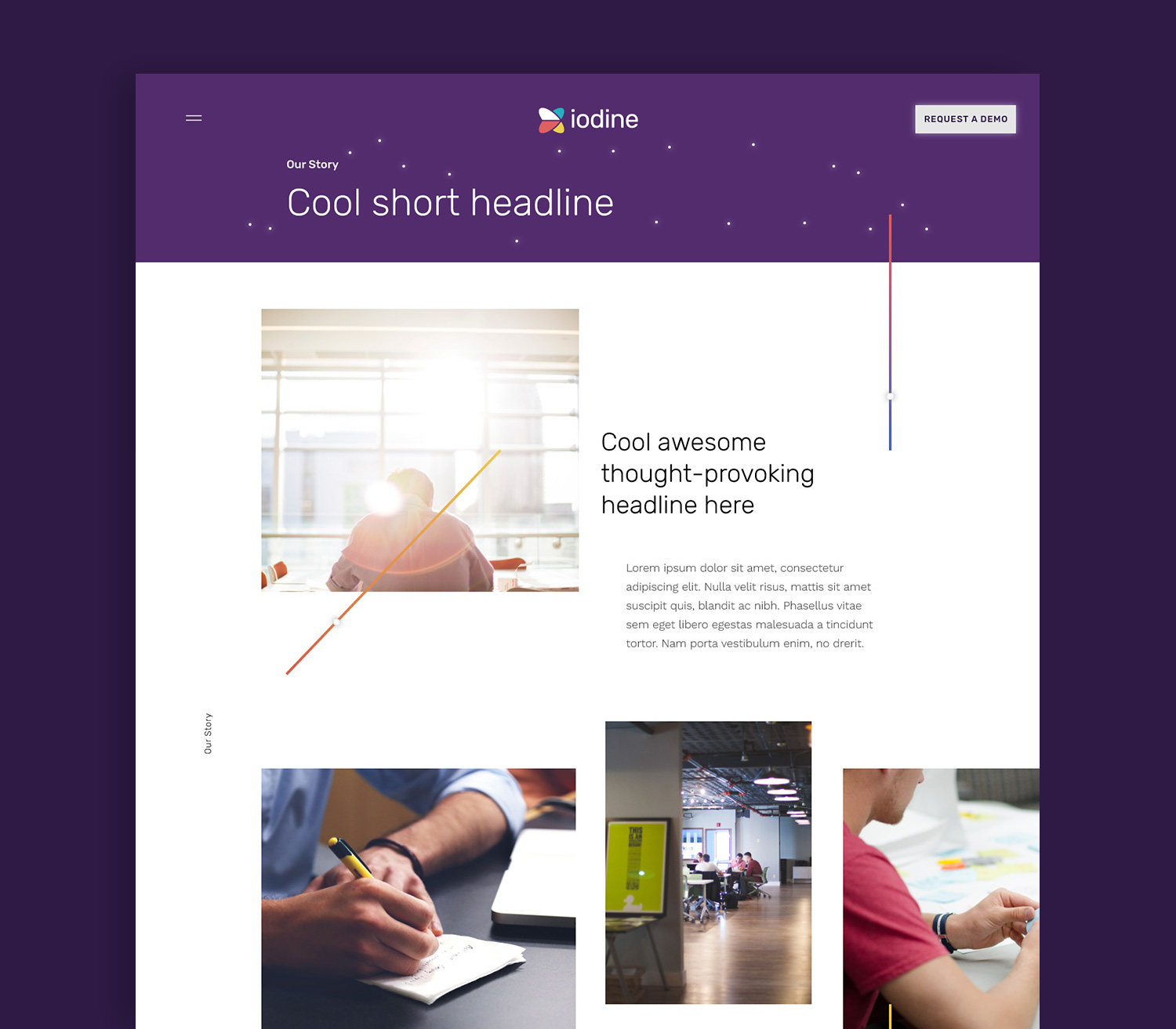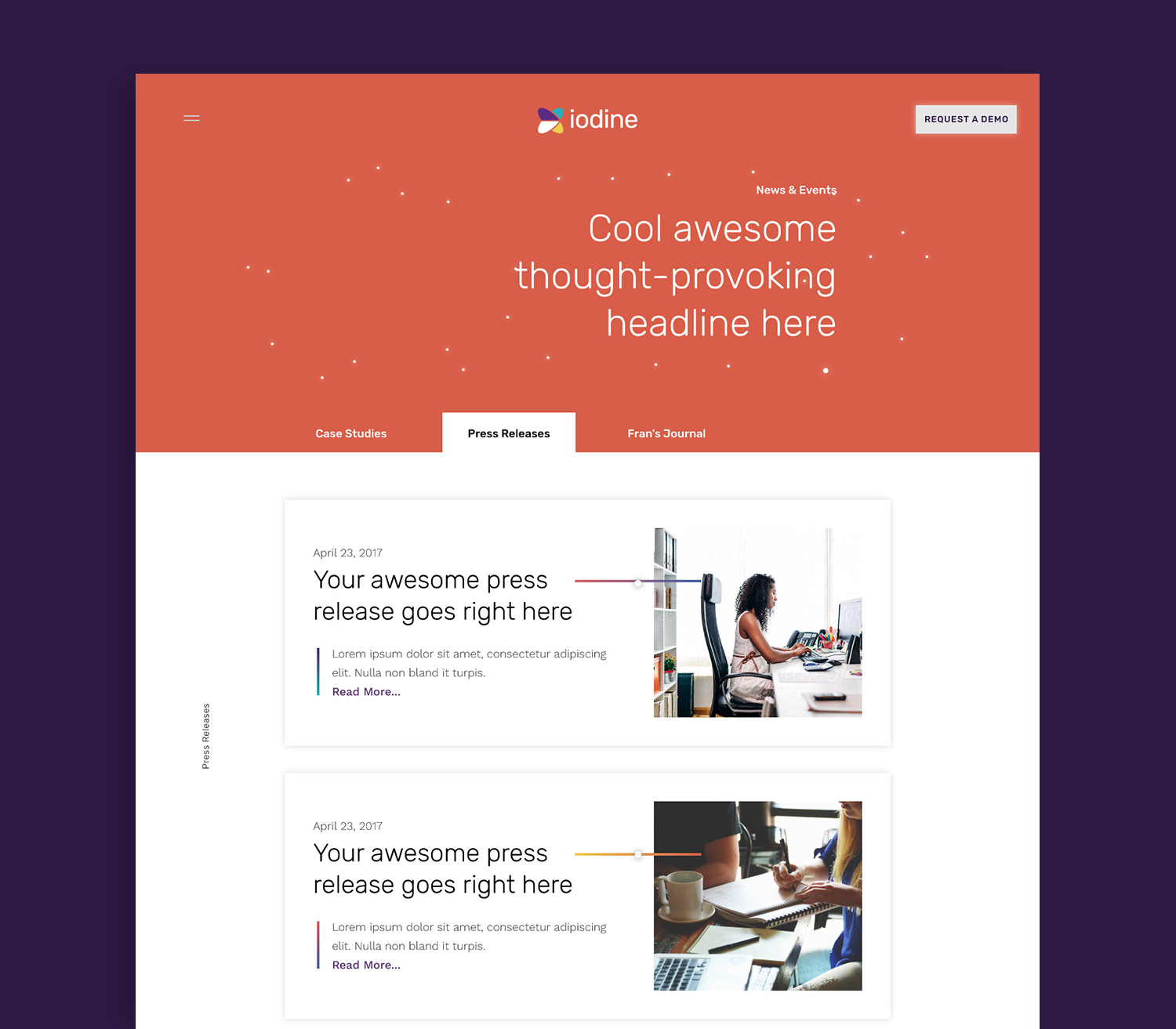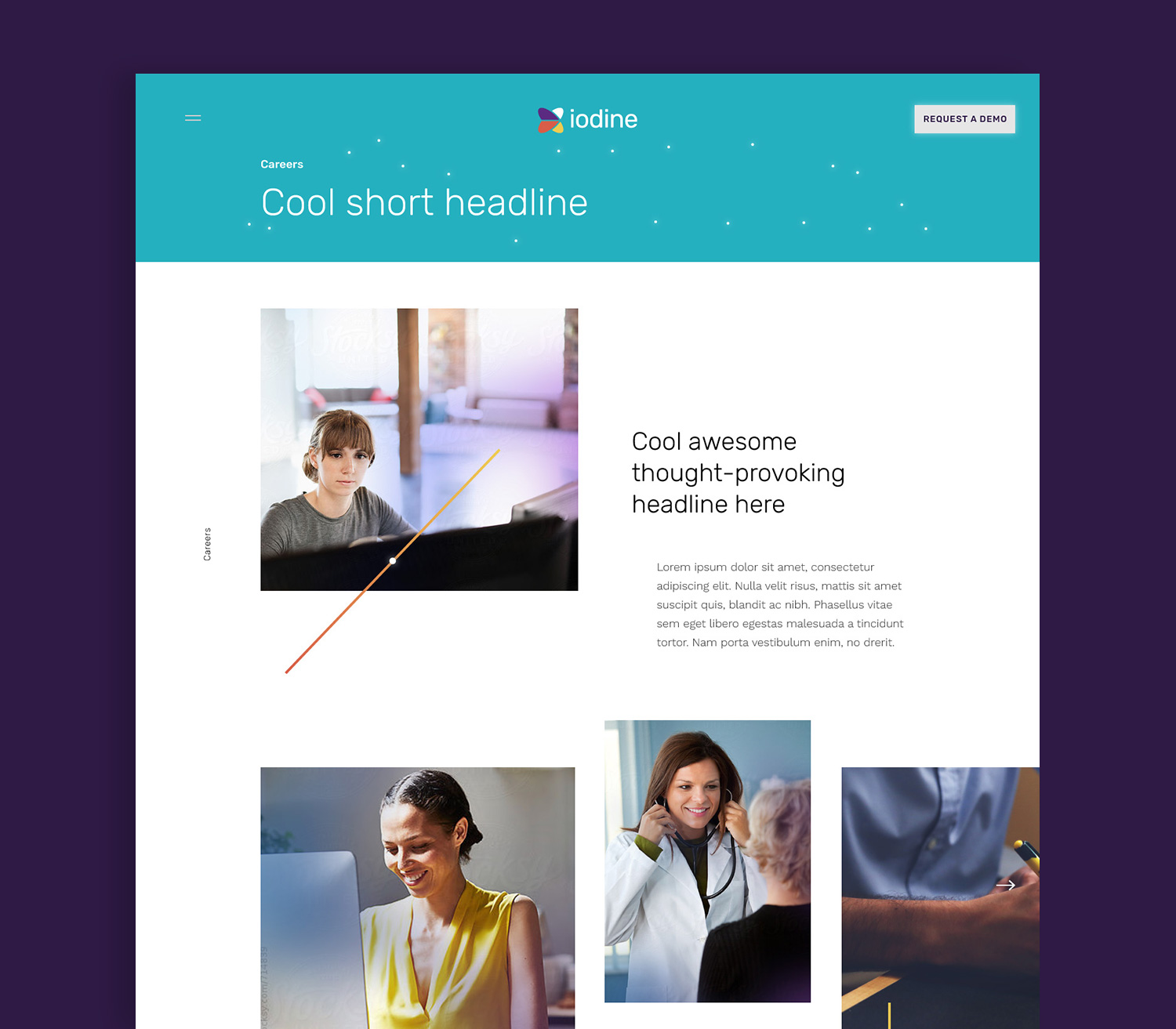 Video
Pulling elements from the website, we developed and animated a short video to serve as a Iodine's brand anthem.
If you liked this project
you may also like...